A tranquil, intimate getaway
After many years spent in several executive positions across the Cambodian hospitality industry, Ms. Davy Chan initially designed the place as a private countryside retreat, far away from busy cities and invading noise.
Working closely with local contractors and artisans, Davy created a space where traditional building principles meet contemparory search for streamlined comfort. From landscaping with various native tree species to original floor tiling design, Davy and her team created a sense of peaceful simplicity thanks to every detail. With our friendly and discreet staff, enjoy an experience combining a homestay-feel and the high standards of boutique hotel service.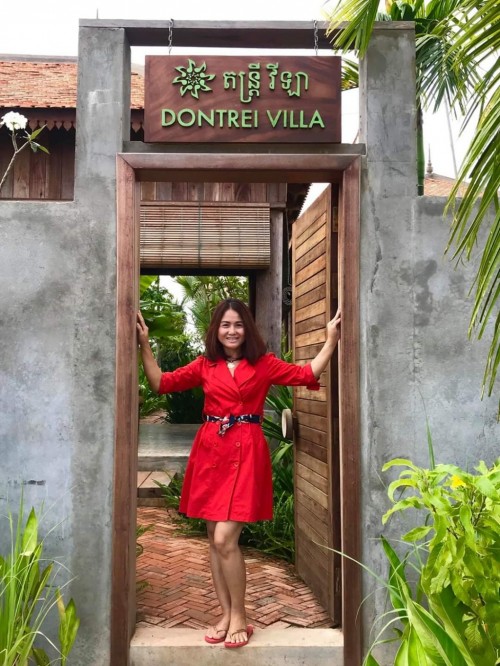 Music Inspired
Music ("Dontrei", in Khmer) is the theme we have chosen for our hotel. Music means harmony, and complements blissful silence. After sunset at Dontrei Villa, you can actually 'hear' the silence, enhanced by cicada buzzing and the occasional call of the geckos.
Each of our suites and bungalows are named after a musical instrument from the rich Khmer tradition:

Ror-neat (រនាត), Ta-Ke (តាខេ), Skor Touch (ស្គរតូច), Skor Thom (ស្គធំ) etc…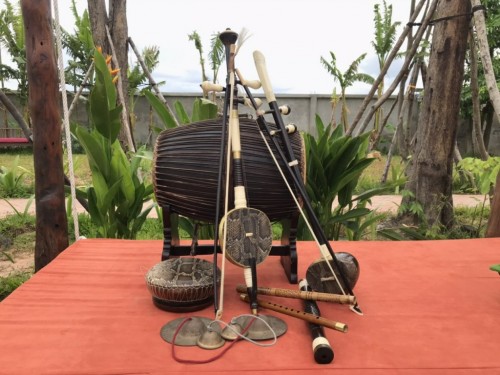 Around us
Dontrei Villa Angkor's neighbors are farmers growing rice or corn on small-sized family plots of land, craftsmen creating silver artifacts, pottery or wood carvings, and former city residents craving for countryside tranquility and authenticity.
In the vicinity, you'll be tempted to taste Khmer fine dining at Lum Orng Farm to Table, where Chef Sothea prepares gourmet tasting menus in the precious setting of a traditional Cambodian house. During the day, you also can walk to the nearest village, Phum Chrey, visit the pagoda and meet with local artisans.